Submissions are now open!
ROYAL ADELAIDE SHOW SUBMISSIONS - Click here to access specific guidelines
JAM From Home 2022!
Inviting all our SAC Students to get involved in JAM FROM HOME!
Can Drive 2022 - Video Clip!
Click here to watch!
News Filter
All
Co- Curricular
Community
From The Principal
Primary
Secondary
Acknowledgement of Country
---
From the Principal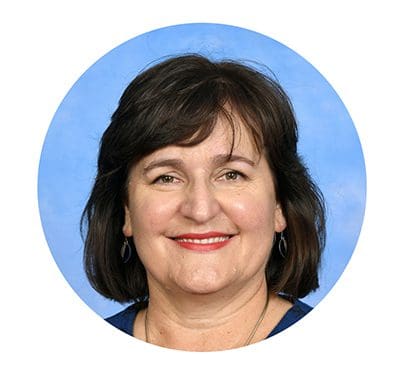 The generosity of the SAC community never ceases to amaze us!
The success of our annual Can Drive, held in Term 1 this year for the first time, was a tribute to all the students and families who have been sending in cans over the last three weeks. With over 10 000 cans donated to the Adelaide Day Centre, it was clear that families dug deep in the interests of helping people in crisis, knowing that the number of people reaching out for help has escalated in recent years. Thanks to the Year 11 student leaders, whose vibrant leadership ensured that the whole student body participated in a display of colour and energy.
Congratulations to 6jn & YEAR 9 FOR COLLECTING THE MOST NUMBER OF CANS!
---
Dreaming with Eyes Open! An extraordinary effort by our awesome community!
---
Two of our Year 10 students have been selected to participate in the Youth Governor's Leadership Foundation Program this year. This program helps teenagers develop into confident and empowered young people who will be socially responsible change agents, primed to make a difference in the community. The four-month program involves an overnight camp, small group work and interactive sessions through fortnightly face to face or online workshops with Year 10 students from across the state. We congratulate Momina and Bridget on their selection for this program and look forward to seeing them grow and develop as young leaders throughout the year.
---
This term, the Leadership Team has been conducting enrolment interviews for new students. These conversations provide insights into the factors influencing families around school choice. Undoubtedly, the most influential factor is the testimony of our current and former students and their families. That authentic voice of personal experience speaks volumes about the power of an education at SAC. The amazing young women who graduate, move out into the world and make an impact are our best ambassadors. We are grateful for our students and their families, who share their positive experiences with others and ensure that the College continues to flourish.
On Monday we will welcome some of our most recent graduates back to the College to celebrate a postponed Dux Assembly. These young people remind us of the reason we are here – to open up new worlds for them and enable them to graduate with choice and confidence. When we look at the broad range of pathways they are pursuing beyond school, we know that their education has truly empowered them to take on the world. Amongst the Merit Award winners were five of our current students: Year 12's Lynelle, Sienna, Mia and Alisha and Year 10 student, Sydney. We congratulate them and the Class of 2021, who achieved their outstanding results despite the challenges of the pandemic.
Congratulations to five of our current students who were amongst the 2021 Merit Award winners
---
"I would like to acknowledge the exceptional commitment of the staff of the College, who have continued to prioritise student learning and wellbeing."
The last few weeks have certainly been the most challenging we have faced as a school during the pandemic, with students, their families and staff dealing with unprecedented levels of family illness and absences. I would like to acknowledge the exceptional commitment of the staff of the College, who have continued to prioritise student learning and wellbeing and to respond with flexibility and understanding. Thanks also to the many Temporary Relief Teachers who have stepped in daily to enable the school to keep running smoothly. Our Reliefs Coordinator, Brian Davey, and Deputy Principal (Administration), Nick Tattoli, deserve medals for their calm and capable leadership throughout this period. The additional workload this has created is substantial and we are so grateful to them for their generosity and commitment.
The recent experience of COVID-19 in schools has confronted us with the fragility of life and the challenge of supporting one another through difficult times. Perhaps the upcoming celebration of Easter can keep our focus on the transforming power of love. Jesus' final weeks were tumultuous; he was threatened, even betrayed. Yet his sole question was: how to be faithful to the Father's love? And that love was ultimately redeeming; the Father raised him up. Amid the challenge of COVID-19, may the Easter season be a blessed one for you and your families. Happy Easter.
Ms Paddy McEvoy
Principal
"May the Easter season be a blessed one for you and your families."
---
The Girl From North Country - Wonderful & Moving
Year 11 and 12 Drama and Music excursion
Last week the Year 11 and 12 Drama and music students were lucky enough to see the wonderful and moving production The Girl From North Country. The production explored the great Depression era in the United States and featured the music of the legendary Bob Dylan. Girl From The North Country is set at a guesthouse where a group of wanderers cross paths. Standing at a turning point in their lives, they realise nothing is what it seems. But as they search for a future, and hide from the past, they find themselves facing unspoken truths about the present. The students and staff enjoyed the production very much.
Mr Tom Coultas
Drama Coordinator
---
From the Secondary Sport Coordinator
Term 1 Sport Wrap Up!
The last round for Secondary Term 1 sport will take place this weekend. We wish all teams the best of luck!
We are proud of the efforts of all our teams this term, having represented the school with great sportsmanship, teamwork and determination. A special thank you to all the St Aloysius staff, coaches and parents who supported our Term 1 Secondary sport teams.
Sporting Spotlight!
Year 12 student, Taylor, made history two weeks ago after her and her fellow Port Adelaide teammates stole their first ever victory in the Premier League Softball grand final! Up against a strong West Torrens side, they went all the way to the ninth to come away with a 2-1 win in extra innings. As expected, Taylor was heavily involved in her team's success, shutting down the opposition with her elite fielding at short-stop, and even crossing the home-plate in a nail biting ninth innings to help seal victory for her team. All of this after also playing in the U18s final earlier in the day!
We are so proud of Taylor and look forward to seeing where this sport takes her into the future.
Ms Meg Henderson
Secondary Sport Coordinator
---
A couple of snippets from our Science faculty!
STEM in Year 11
How can we trick immiscible liquids such as olive oil and water into staying mixed?
Students had a look at emulsifiers and surfactants. Here the class investigated various additives to cooking oil and water and examined how long it took the oil and water to re-separate after having been vigorously shaken together.
What are some properties of a non-Newtonian fluid suspension?
Here the students simply had fun trying to handle oobleck (a viscous mix of cornflour and water). They used enough pressure to force behaviour as a solid – hitting it, rolling it and even running on it!
---
STEM in Year 9JV
How can we tell which drinks and other household solutions contain ions? Ions are charged particles that form when atoms or molecules no longer have the same number of electrons as protons. Because they are charged, they are attracted to areas and particles of opposite charge and repelled by areas or particles of similar charge. They will move through water towards an oppositely charged electrode if they are part of a circuit in which a direct current is applied. This will light up a globe included in the circuit. Here, the Year 9 students are testing various water-based mixtures to see which contain free-moving ions. Various groups came to the conclusion that the salty and tangy tasting mixtures were the most likely to contain mobile ions while the sweet and bland ones were less likely.
Ms Sandra Eustace
Chemistry Teacher
---
From the Careers Department
Vocational Education and Training
Vocational education and training (VET) enables students to acquire skills and knowledge for work through a nationally recognised industry-developed training package or accredited course. Undertaking VET may benefit students' exploration of a variety of career pathways and students can complete VET qualifications in a diverse range of industries, including business administration, childcare, aged care, hospitality, game design/animation or sport and recreation.
Why study VET?
VET is an excellent choice of study for many students. It includes practical, hands-on learning, improves employability skills, and can lead to jobs in many fields. Studying VET as part of the SACE gives students a head start on a qualification, while also developing independence and time-management skills sought after by employers.
VET enables students to gain qualifications for all types of employment, and specific skills to help them in the workplace.
Undertaking VET while at school allows students to mix general and vocational education and to make a start on training for a career before they leave school.
VET studies allow secondary students to gain practical skills in a specific industry while contributing towards the completion of SACE.
For more information and for Semester 2 enrolments contact Mrs Stephenson in the Careers Centre.
---
Supporting your child's journey to university
Is your child interested in university? We're here to make sure you have all the information you need.
In this webinar, we will be answering questions frequently asked by parents, such as:
How can I support my child if they are undecided about what they want to do?
What is university like compared to high school?
How does my child get into university?
What if my child isn't offered a place?
What else do I need to know about university?
What resources are available?
Upon registering, you will receive a confirmation email. Closer to the date, we will send you a link to the webinar with instructions for how to join the session.
Any questions, please contact [email protected].
---
FIA Girls on Track!
With a love for speed, Maya from 5JA was fortunate to gain a spot at the FIA Girls on Track Event in March at The Bend Motorsport Park.
After an early start to get to Tailem Bend, she got to meet some amazing role models who currently work in motorsport to show the diversity of careers available, including directors, engineers, drivers, scrutineers and workshop owners. There were also activities involving:
engineering with lego
reaction and fitness
workshop tour; and
driving skills in a Formula 1 race simulator.
FIA Girls on Track is a global, not-for-profit initiative backed by Motorsport Australia. The goal of the program is to grow interest in STEM subjects and industries amongst school girls with the aim of increasing female participation in these sectors, using motorsport as a tool to expose them to the incredible opportunities and career paths.
For more information on the program, and to register your interest for the next event, go to https://motorsport.org.au/events/girlsontrack
---
2022 CAREERS EXPO
Ms Julie Stephenson
Careers and VET Coordinator
---
From the Uniform Shop
Once again we will have our POP UP Shop operating in the Undercroft during the school holidays
To make an appointment for a fitting in the holidays please click here.
Our online store is always available and all school holiday orders will be ready for collection from Thursday 28 April at the SAC Front Desk.
IMPORTANT REMINDERS
A reminder that we move to Winter uniform in Term 2 and blazers are compulsory for all students
Don't forget to get your Term 2 Winter sports needs too!
Full exchange or return available for any online orders if the item is in original packaging
We have a few appointments left before the end of the term
To make an appointment please email

[email protected]
---
Choosing Kindness
As part of a theme on Harmony, Junior Primary classes in the library explored books about kindness. Through talking about ways to be kind towards others as a way of being an inclusive school, we created a Kindness Wall. The wall features pictures students have drawn about how to be kind to others through caring, listening, expressing gratitude, being welcoming and thoughtfulness. We also created speech bubbles featuring kind phrases we could use to build each other up. We read the kindness books in our new playground and practiced using our kind phrases.
Ms Pamela Edwards
Teacher-Librarian
JAMming for an Ethical Easter
Did you know Australians consume over $3 billion worth of chocolate each year? That's an average of 32kg per person! Sadly, an estimated 2 million children work as labourers in cacao harvesting around the world to meet this demand. The good news is that there are now more ethical chocolates available than ever before.
In the lead up to Easter, JAM students are learning all about the various ethically certified Easter eggs that are available. This week, students are visiting their local supermarkets to conduct an ethical Easter egg audit.
On Friday, we will compare our results and engage in a simple advocacy activity – writing postcards to supermarkets – either thanking them for stocking ethical Easter eggs this year or asking them to consider doing so in the future.
How can you get involved?
Email Gabby to get a copy of your own Ethical Easter Egg audit

[email protected]

Come along to JAM on Friday and get involved in our Ethical Easter Egg advocacy initiative
Check the label when you shop – buy ethically certified eggs this Easter!
Donate ethical eggs to Catholic Charities this year – that way you are supporting families in need here in Adelaide and in other parts of the world at the same time.
Ms Suzy Penberthy
JAM Coordinator
---
Sharing the love of Anime!
Over the last few weeks, students from Year 5 and above have enjoyed the Anime club. They've been meeting at Lunchtime every Tuesday since Week 5. The girls have made friends who share a love of Anime and have expanded their activities from simply talking about who their favourite Anime character is to organising an Anime drawing challenge!
"Anime Club is a peaceful place to be. It's a place to draw and have some relaxed time with friends." Alanna (Year 6 student)
"The Anime Club is really fun and we get to draw lots of things!" Miki & Yasmin (Year 5 students)
Ms Lana Weller
Teacher
From the Deputy Principal
(Administration)
Accessing Academic Reports on SEQTA Engage
Mid-Semester One Reports for Reception to Year 12 students will be released on SEQTA Engage on Thursday 14 April.
There are 3 simple steps to access school reports:
Step 1: Click on Reports
Step 2: Click on Student Name
Step 3: Click on Desired Report
If you are a parent or caregiver and have not yet accessed SEQTA Engage, please click here for access to the portal and User and Login Guides.
---
Reception to Year 12
Parent-Teacher-Student Learning Reviews
The first round of Parent-Teacher-Student Learning Reviews for 2022 will be held for Reception to Year 12 Parents and Caregivers in Weeks 2 and 3 of Term 2.
The start of Term 2 is an opportune time for teachers to share the progress and achievements of students with their families. Likewise, it presents an excellent opportunity to review and establish learning goals moving forward.
An invitation to book interviews will be emailed to families in the coming week.
Given the current situation with COVID-19, we will hold the learning reviews via telephone. We strongly encourage that students participate in the learning reviews alongside their parents and carers, as the student voice is central to these conversations.
While we would prefer to be able to have these conversations in person, we hope you take the opportunity to engage with our teachers on the day via telephone.
Mr Nick Tattoli
Deputy Principal (Administration)
---