Upcoming Events
See All Events
Get ready for SUMMER!
Uniforms can also be purchased HERE via our Online Shop
Inviting all SAC OLD SCHOLARS!
Click here to buy tickets!
To all responsible users of social media: If you are on Instagram and would like to see more snapshots of SAC in action, feel free to follow our new official SAC Instagram page!
School Holiday Clinics
https://adelaidethunderbirds.com.au/
News Filter
All
Co- Curricular
Community
From The Principal
Primary
Secondary
Acknowledgement of Country
---
From the Principal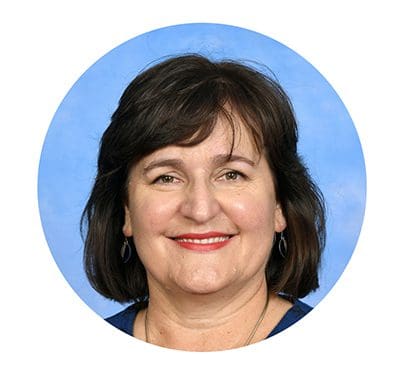 It is hard to believe that there are only two weeks remaining in Term 3. It has been wonderful to be able to come together for more of our whole school events this term, such as the Spring Concert at the Adelaide Town Hall. What a celebration of the musical talents of our students and staff! From individual performances to ensembles, students rose to the occasion and lifted the roof of the Town Hall with their final number, with nearly 250 students performing on stage. Thanks to Fiona Turner, Coordinator of Music, and all the Music teachers, choral directors, instrumental tutors and support staff, whose countless hours of rehearsal and preparation made this event such a success.
Spring Concert 2022 - Celebrating the musical talents of our students and staff!
---
I attended the National Catholic Education Commission Conference in Melbourne last week, along with over 1400 delegates from around Australia. It has been many years since a conference of this size and scope was possible and there was a tangible sense of excitement about being together again. This year, the event coincided with the STEM MAD (Science, Technology, Engineering and Mathematics Making a Difference) Showcase at the Melbourne Entertainment Centre. You can read the students' reflections on the Showcase later in this newsletter. I was so proud to stand alongside the SAC students and staff. They represented the College with pride, and the confidence and clarity with which they spoke to visitors about their projects and ideas was so impressive. Thanks to Ms Joanne Villis and Mr Tom Cotton who supported the students and accompanied them on this trip.
---
The Mercy Education Seminar for 2022 was held in the Catherine McAuley Auditorium last Thursday. Our guest speaker was Sr Margie Abbott RSM, whose book Cosmic Sparks calls us to create rituals and liturgies that mirror the themes in Laudato Si and amplify the call to ecological conversion. We welcomed staff from many SA schools with Mercy heritage to the seminar, including Mercedes College, St Frances de Sales College and Our Lady Queen of Peace School. The Mercy Education Board and Executive staff were in Adelaide for this occasion, along with Sr Janet Lowe, Sr Margaret Adams and Sr Barbara Broad. We shared a meal and enjoyed being together and sharing our Mercy story.
---
Our Year 2 Zoo Snoozers needed their warm onesies this year, as the spring weather didn't arrive in time for their night at the zoo. But their sense of fun and excitement at being together overnight was enough to keep them happy. Thanks to all the staff who attended. By taking these small steps towards independence in the early years, we plant the seeds of confidence and curiosity that enable our students to develop into the leaders of tomorrow.
---
The Year 12 SRC Executive were invited to be part of a workshop this week on Women in Politics: Why Women need to Step Up and Speak Out. Involving schools in the Alliance of Girls' Schools of Australasia, the panel consisted of women working in a variety of roles across local and state politics, all of whom had been educated in girls' schools. We are proud of the confidence and leadership skills we develop in our students, and it was great to see some of our graduates take their commitment to changing the world into the political sphere. Our thanks to Dr Nicole Archard and Loreto College for hosting this event.
---
To finish the fortnight, staff were able to take time to focus on their own wellbeing at our annual Staff Retreat Day. With an opening address from Madhavi Nawana Parker from the Positive Minds Institute, we were able to engage in some activities that would help us to relax and care for ourselves. The staff of the College have been so remarkable throughout the challenges of the last three years, and it was great to see them enjoy some well-deserved rest and recreation.
Ms Paddy McEvoy
Principal
---
STEM MAD National Showcase in Melbourne
Year 10 students Emily, Tilda and Sophie and Year 11 student Imogen were invited to attend the STEM MAD National Showcase in Melbourne to demonstrate their award-winning apps from the recent state finals. The students set up a display and communicated their STEM projects with an audience of Catholic Education staff and students across Australia. The experience affected students in different ways.
For Sophie, it was in relation to her public speaking. She reflects:
"Public speaking was a worry of mine, even before the trip as I was scared that I'd say the wrong thing. Then, when we were setting up in the showcase room my worries became worse. At first, I was a bit hesitant about speaking to people about our project, but as the day progressed, I became more confident. I found myself speaking naturally. Ms Villis had told me that this would happen, and it did".
For Emily, she liked the connection she felt with people. She reflects:
"It was exciting to meet people who were passionate about our topic. There was one lady who came back to us several times, to ask more questions. She showed a genuine interest in our concept, and she spoke to us about the possibility of taking our ideas further, outside of this project. At times it was sad when people shared their own experiences with family members who live with Alzheimer's, but their connection and desire to help loved ones came through clearly".
For Tilda, it was about pride. Tilda reflects:
"One of the main things about this whole experience was how much pride I felt. In Mr Cotton's class, we learnt about the design thinking process and developed our idea. We got an A, which was good, but what I hadn't experienced before was my work being shared and showcased with people outside of the school. Not only were we proud to be recognised at a state level, but we never thought we'd get to a national level".
For Imogen, the experience has helped her to develop as a person. She reflects:
"This project has helped me to develop as a person, I guess. I used to be a very shut-in person, so when I started this task last year as a Year 10 student, I was nervous about the possibility of my thoughts and work going outside the classroom. I didn't finish my project in time to submit it last year, but Ms Villis asked my permission to share a video with a lady from Catholic Education SA. In my video I had recorded about my own experiences and how anxiety might affect students. I said yes, the video was shared and when I got the feedback that I did, I was really excited! It was the first time that I had had so much pride in my schoolwork.
Then this year I worked more on my anxiety app, entered into the comp, and being selected at a state level was like a peak! Life was getting better! Then me at a national level, awesome. I have become more of a confident person, and I now speak more to others, it is just great".
Thank you to Mr Thomas Cotton for taking this project on this year with his Digital Technologies class, the students' reflections speak of the power and value of the STEM MAD project.
Ms Joanne Villis
Digital Technologies Coordinator (R-12)
---
Indigenous Literacy Day
Joining in the fun with many others across the country!
Indigenous Literacy Day was celebrated with great enthusiasm last week by primary classes in their library sessions. Recognised on Wednesday 7 September as an opportunity to celebrate the diversity of First Nations Stories, Cultures and Languages, our primary classes joined in the fun with many others across the country through a nationally broadcast event. Jessica Mauboy was joined by children from Milikapiti and Jilkminggan in remote Northern Territory and together they helped our students learn a well-known song in Tiwi and Mangarrayi. First Nations author and performer Greg Dreise then joined in to share the song in Gamilaraay Yuwaalaraay. Once classes had sung the song in English and these three First Nations languages, some of our students proudly and courageously shared the song in their own language with their classes. It was wonderful to see students understanding the importance of language and stories in culture and valuing the diversity in each of our class groups.
Ms Ali Ripberger
Teacher‑Librarian | Information Services Coordinator
---
HASS - Happy And Successful Students
HASS is about producing Happy And Successful Students who believe it is possible to be pro-active, have a voice and offer solutions to many of the world's problems. All this is possible for our students while they are also developing a profound interest in and appreciation for the world around them.
The diverse curriculum that is facilitated via studies in HASS affords students in Year 7 to 12 fabulous opportunities to engage with History, Geography and Civics.
A brief look at Term 3 studies shows that:
-in Yr 7, students have pondered the contemporary issues facing the globe today by investigating climate change, rising sea-levels, fast fashion and the war in Ukraine, to name a few. As Amelia C (7NW) reflected after researching the war in Ukraine, "Obviously, the majority of the world's population agree that war is not okay" If only the voices of children were taken more seriously!
-Yr 8 studies of Medieval History ask of students: Were the Middle Ages a great time to be alive? Once students understand the rigid social structure, the hardships of peasant life, the control of the medieval church and gruesome forms of punishment, perhaps the romantic view of the Middle Ages is soon dispelled! Nevertheless, designing coats of arms is a welcome creative outlet.
-In Yr 9 Geography a more sobering topic of global food production raises challenges for the future provision of food in a world where global populations are expanding, and Australia produces much more food than the local population can consume. Consequently, food wastage is an enormous issue nationally.
-in Yr 10, even more sobering studies provide insights into the rise of Nazism, the Holocaust and lessons for humanity. Visiting the Holocaust Museum is a definite highlight.
Meanwhile in Years 11 and 12, our senior students have been raising awareness and funds for charitable groups as part of studies in Society & Culture while senior Legal Studies students have been learning about the rule of law, separation of powers and political parties, all in preparation for an upcoming Mock Trial.
Such diversity in studies is really preparing our students to be informed and pro-active current and future citizens in an increasingly complex world.
Ms Carolyne Williams
HASS Coordinator
---
From the Careers Department
Opportunities in the Tech Sector
Tech jobs are an important new source of opportunity for Australians and the Tech Council of Australia highlight some key points for consideration by young people who are planning future career pathways:
Tech jobs grew by 66% from 2005, almost double the average growth rate across the Australian economy
In 2020, during the first year of the COVID-19 pandemic, 65,000 tech jobs were created despite global headwinds. There are now 861,000 people employed in tech jobs across Australia today. That makes the tech sector equivalent to Australia's seventh biggest employing sector (see Exhibit 1)
1 in 16 working Australians are employed in tech jobs, and there are more software engineers and developers in Australia than solicitors, plumbers, or hairdressers
Tech jobs are spread throughout the economy and cover all jobs in companies in the direct tech sector (for example software companies), and online commerce jobs in retail and wholesale trade
Tech jobs also include tech-related jobs in sectors such as banking, mining, the public sector and professional services. In fact, there are more tech jobs outside software companies than in them
Find out more: 2022-Getting-to-1.2-million-report.pdf (techcouncil.com.au)
---
What is World Space Week?
World Space Week is an international celebration of science and technology, and their contribution to the betterment of the human condition. The United Nations General Assembly declared in 1999 that World Space Week will be held each year from October 4-10. These dates commemorate two events:
October 4, 1957: Launch of the first human-made Earth satellite, Sputnik 1, thus opening the way for space exploration
October 10, 1967: The signing of the Treaty on Principles Governing the Activities of States in the Exploration and Peaceful Uses of Outer Space, including the Moon and Other Celestial Bodies.
What are the goals of World Space Week?
Provide unique leverage in space outreach and education
Educate people around the world about the benefits that they receive from space
Encourage greater use of space for sustainable economic development
Demonstrate public support for space programs
Excite young people about science, technology, engineering, and maths
Foster international cooperation in space outreach and education
World Space Week Highlights 2021 | World Space Week
---
University tour bookings
If you missed out on university open days, it's still possible to arrange an in-person campus tour or to access virtual campus tours:
---
SATAC Applications
Below are key SATAC dates for students applying to commence university studies in 2023. All applications should be submitted by Friday 30 September to avoid late fees.
SATAC key dates for courses starting in 2023
30 September 2022
Application fees increase after this date.
30 September 2022
Final closing date for Medicine (including Bonded Medical Program), Dental Surgery, Oral Health and Veterinary Bioscience at the University of Adelaide. Late applications not accepted.
28 November 2022
Final closing date for Creative Arts (Drama) at Flinders Uni.
Late applications not accepted.
1 December 2022
Deadline for applicants to pay their application fee and still be guaranteed equal consideration.
1 December 2022
Equal consideration closing date for all semester 1 courses excluding those with final closing dates. New applications after this date are not guaranteed equal consideration for selection.
1 December 2022
Final closing date for Clinical Sciences/Doctor of Medicine at Flinders University. Late applications not accepted.
1 December 2022
Closing date for Clinical Sciences, Midwifery, Nursing and Paramedicine at Charles Darwin University. These courses may close at short notice after this date. Late applications may not be accepted.
4 January 2023
Change of preference deadline for Semester 1 offers.
12 January 2023
Main offer round. Offers will be emailed by 5pm.
20 January 2023
Offer response deadline.
25 January 2023
Second January offer round will be emailed by 5pm.
2 February 2023
Further offer rounds emailed every Tuesday and Thursday until 9 March 2023.
Ms Julie Stephenson
Careers & VET Coordinator
---
Let's Talk about it: Mental Health
Given the impact of global, national and local events, it was timely that the Year 8, 11 & 12 students were afforded the opportunity to participate in sessions run by Headspace, a dedicated service for young people which promotes awareness of and support for mental health.
Via interactive and engaging presentations, students were encouraged to consider what mental health is all about, while acknowledging that it is not an easy or comfortable topic for many people to talk about. Overcoming stigma around mental health issues is a hurdle which Headspace sessions like these hope to address.
Students were encouraged to chat with one another and to fill up their 'stress buckets' with their own and common stressors, to identify and own the things which might be contributing to issues with well-being. Tips to release pressures created by stressors were then explored.
Really useful and practical tips were offered to give students options for destressing, for example, the value of exercise, regular sleep , a healthy diet and creating connections with others were obvious options, not always well-utilised by students.
Details of a raft of professional help organisations were made available with the over-riding message that mental health challenges are experienced by large portions of society, that we need to reach out and that help, and support, are available.
Ms Carolyne Williams
Year 12 Coordinator | HASS Coordinator
Students reflected:
"The presentation was amazing. I really valued being involved in the presentation and the information was great." Mia Jordan
"It was informative with really useful information. It is good to know that there is dedicated, non-judgmental help in society for mental health issues." Mikayla Murray
"I found the presentation really good. It gave me the opportunity to evaluate current strategies I use to destress, while providing me with some new approaches I will definitely try." Mahlet Negash
---
Year 9 Podcasters - Mad About Music
Year 9 Digital Technology students have been working with James Meston, Producer at Arch D Radio, and Michaela Howard-Jones from the Catholic Office for Youth and Young Adults. Students have been involved in every facet of the production of a professional podcast and FM radio show.
Throughout the program students learn what a podcast is and how it is different from other media types. They develop a run sheet to identify subtopics before writing questions. Questions vary from ice breakers, one thing questions, tell me a story questions and reflective questions. They also learn about what makes a good story which include making sure you include details, include moments of reflection, make sure your stories are sequenced and dialogue needs to be included. Then they write a blurb, create an art piece, and then publish their podcasts via Spotify!
It is great to see students' collaborative skills and speaking confidence develop throughout this program.
Ms Joanne Villis
Digital Technologies Coordinator (R-12)
---
Understanding the complexity of the legal system
Legal Studies students recently spent some time visiting the South Australian parliament and the law courts. Visiting these legal institutions provides a unique opportunity for our students to identify different perspectives as they observe politicians debating issues that impact us daily and judges making complex decisions. Students learn to understand the complexity of the legal system; the wide range of factors that politicians and judges must consider when making laws or sentencing convicted people and the difficulties in balancing the rights and responsibilities of diverse people. Below are reflections of two students:
"In the Stage 1 Legal Studies course, we have been learning about the processes in which the state and federal parliaments make and pass laws. We were recently given the opportunity to visit Parliament House. In the House of Assembly, we observed ministers proposing amendments, in addition to members of both houses asking ministers about matters of concern relating to government policy and activities in that minister's portfolio during question time. Furthermore, we were also given the chance to view cases in the District and Magistrate Courts. In correlation with our learning of the complex legal system, we were exposed to several criminal cases and a sentencing case which enriched our understanding of dispute resolution processes. We thank Ms Zwolski and Ms Sarunic for accompanying us on our excursion and we look forward to further opportunities in the Stage 2 course!" Aupala Ameek
"These excursions allowed a practical side to the Legal Studies course and they gave us the opportunity to experience what we are learning in class outside of school. Visiting the courts and parliament not only gave us an insight into the work of politicians and legal professionals, but also knowledge on how the public can participate in civic life." Nateisha Bruno
Ms Lucyna Zwolski
Legal Studies Teacher
---
From the Primary Sport Coordinator
AFLW Crows Cup Carnival
On Wednesday 24 August, 23 Year 5 and 6 students traveled to the Adelaide Lutheran Sports Club to take part in the Crows Cup Carnival. The Carnival has been developed as a fun and safe environment for girls across South Australia to give AFL a go, get active and to introduce them to the female football pathway. Any Year 5 and 6 SAC student who was interested in participating was given the opportunity to be involved.
The day was a great success, although very wet, the girls loved getting out there in the mud! Students came to the event with a range of experience from never kicking a football to being exposed to the sport at the carnival last year or otherwise but all had a great time, even winning some matches along the way!
A big thanks to Year 10 students, Gracie Sim and Isabelle Crotty who were excellent role models for the girls imparting some of their knowledge and experience to make the day full of learning and fun.
We look forward to taking part in the event again next year.
Lacrosse: That's a Wrap!
The Year 4-6 lacrosse team finished off the season strongly. Led by dedicated coach Ruby Zada-Schwarz, the team improved a lot throughout the season with their weekly training ensuring that their skills were transferred into some excellent game play on Saturdays. The last few games ended in a draw, a win and a hard fought close loss. I hope the team enjoyed their games and that they will be back next year for another season of lacrosse!
East Adelaide SAPSASA District Athletics Day
On Friday 2 September, seventeen students travelled out to Bridgestone Stadium to take part in the East Adelaide District Athletics Day. Students from Years 4-6 trialed to make the team and were also picked from their results at the SAC Athletics Carnival where possible. Although the girls were there competing for St Aloysius, they were also there to trial to make the East Adelaide SAPSASA Athletics team.
We had many amazing results throughout the day but the best thing to see was the encouragement the girls continuously gave to each other. To see the comradery between them and the genuine happiness they displayed for each other when their fellow team member performed well was so great to see.
Some highlights include:
Lottie Fahey (Year 6 student): 2nd in the 12-year-old 800m
Maia Burdon (Year 5 student): 1st in the 11-year-old 1500m and High Jump, and 2nd in the 100m and 200m
Sidney Fahey (Year 5 student): 2nd in the 11-year-old long jump
Mila Zunic (Year 4 student): 1st in the 10-year-old long jump
Elsie O'Halloran (Year 5 student): made the 10-year-old 100m and 200m finals and Saira Mohammadi made the 12-year-old 200m final
Our 10-year-old relay team came 2nd and the 11-year-old relay team came 3rd
A big congratulations to Maia Burdon and Mila Zunic who have both been selected to be a part of the East Adelaide SAPSASA Athletics team to compete back at the Bridgestone Stadium later in the year. Congratulations girls and good luck!
---
Netball and Come 'n' Try ****reminder****
Just a reminder that netball will continue until Thursday Week 9, as will the Reception Come 'n' Try Gymnastics program.
Term 4 Sport
Thank you to all of those parents who have signed their daughters up to the clinics on offer for Term 4. More information will follow soon.
Ms Sarah Anderson
Primary Sport Coordinator
---
Primary Tournament of Minds 'Twisted Reality'
The enthusiasm was palpable at Adelaide High School on Sunday as our Primary Tournament of Minds team gathered for the competition with schools from around the state. The Year 5 and 6 students have spent the past six weeks preparing a dramatic interpretation of the Language and Literature topic of 'Twisted Reality'. They used their creativity and critical thinking skills to persuade their audience why the Bunyip, the Jabberwocky and the Queen of Hearts have been painted mistakenly as nasty antagonists.
They then put their excellent teamwork abilities into the Spontaneous Challenge to showcase their 'out-of-the-box' thinking. We all agreed it was a fantastic experience and a fun time was had by all!
Ms Poppy Garner & Ms Tenielle Nuske
Tournament of Minds Coordinators

---
"Glass" #TBT to Science Week!
To celebrate Science week 2022, students from Reception to Year 12 participated in a variety of activities celebrating Science and Technology through the theme: Glass.
To start the week students from Years 5-8 participated in a 'come and try' session. Students viewed the world through microscopes, played with the light boxes and made their own kaleidoscopes. This turned out to be a very popular session and certainly kept the STEM leaders, Alisha and Kalina, and Science teachers busy.
Separate Trivia competitions were run for the primary students and high school students. Many teams came along to test their general science knowledge against each other. Well done to the students who planned and ran these sessions for their peers.
Another very popular event was the Escape Room. Students were required to solve ten puzzles in order to access the code they needed to escape (and win a prize). This session was so popular the science teachers needed to run an extra session to accommodate all the enthusiastic science students!
Well done to all involved, but special thanks to the Science teachers, lab technicians Mr Murphy and Mr Beekman, STEM leaders Alisha and Kalina and Year 9 students Shreya, Harnaaz and Mahi for planning, leading and supporting the events during the week.
Ms Linda Kitto
Science Coordinator
Students REFLECTED:
"Science week was a wonderful opportunity for students of all year levels to immerse themselves in interactive activities with friends and allowing them to collaborate with students of other year levels. We hope that science week has inspired them to consider STEM subjects and careers in the future." Alisha Nair & Kalina Pusonjic (STEM Leaders)
A flashback to Science Week 2022!
---
Gold Duke of Edinburgh's International Award Recipients
Congratulations to five of our current students and two of our old scholars on achieving their Gold Duke of Edinburgh's International Award. A ceremony took place at Government House hosted by Her Excellency the Honourable Frances Adamson AC.
Congratulations to Madeleine, Mia, Mikayla, Alisha, Pari, Jessica and Summer whose Duke of Ed journeys involved everything from learning the trumpet and Tae Kwon Do to kayaking expeditions and youth parliament!
---
Continuing the Storytelling of our History
earlier days of the the Duke of Edinburgh Award
The Duke of Edinburgh scheme began at SAC in 1999 as a spin-off from the Year 9 camp. The first year saw 8 students participating, with numbers increasing each year to reach 260 participants at all 3 levels in 2022.  From hiking along the Heyson Trail through Kuitpo Forest to kayaking on the River Murray, sailing on the tall ship One-and-All and joining in the local community projects on Tiwi Island. Student revel in the adventure despite the complaints of rain and cold, early mornings, enjoying the camaraderie and sense of achievement that these activities bring.   
Ms Carol Grantham
Head Archivist
---
'SAC Old School' Coastrek Team - Leading the way beyond School!
On Friday 2nd September, Sarah Dinning, Sarah Wiles and Marguerita Marinos from the Class of 2000 participated in Coastrek - Australia's charity hiking challenge for women. The team named 'SAC Old School' continue to live by Mercy values and joined thousands of women in walking the Fleurieu Peninsula to raise funds for Beyond Blue and support the important work they do for mental health. Congratulations to our old scholars who contributed over $2000 towards the $850,000 that was raised in South Australia.
---