24.10.22
From the Principal
From the Principal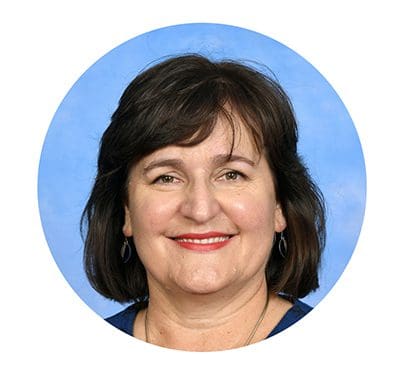 This morning we farewelled our Year 12 students at a whole school assembly. These were my parting words to the Class of 2022:
Farewelling our graduates is always an emotional experience, but this year's group has faced some extraordinary challenges in their secondary years. As the end of the year drew near, we have all been aware of the strength of the ties they have forged in adversity. Today I want to honour these young women, acknowledge and thank their families, their teachers and support staff, and wish them well in their lives beyond SAC.
To the parents who are here today, and to the many more who will join us for a special Mass at the Cathedral this evening, I say thank you. The Year 12 journey certainly has its highs and lows, but I can honestly say that the open and supportive partnership we have enjoyed with you is truly appreciated. Thank you for choosing St Aloysius College as the school for your daughter – it has been our privilege to work with you to enable them to flourish. We share your pride for the kind, creative and capable young women who we bid farewell today.
This year we have focused on integrating Courage into our Mercy values. At a time when our world is highly volatile, uncertain and disruptive, young adults will need to be courageous in navigating the risks and opportunities that they might meet when they finish school. Being discerning and confident in considering these risks, our graduates will draw on all of their Mercy values, but especially courage.
And I can't imagine a more courageous group of people than the Class of 2022. Front of mind for all of us today is Zoe Hosking. In the almost three years that have passed since Zoe died, she has been in the hearts and minds of her classmates constantly. I am proud of the way the students have supported each other through their grief, having picnics on Zoe's birthday, writing songs and sharing stories. I am grateful to the family members and staff, teaching and non-teaching, who have helped them to come to terms with their loss.
But nothing could surpass the courage of Zoe's Mum, Lisa, who is here with us today. Lisa, we are so grateful that you continue to be part of this community through the College Advisory Council. You are an absolutely inspirational woman. Your zest for life is contagious, and you continue to be driven by a desire to help others in all that you do. When we look at you, Lisa, we see Zoe – thank you for continuing to share your light with us.
At the end of today's assembly, Lisa will present each of our graduates with a brightly coloured gerbera. This was Lisa's idea, to give a flower as a reminder of the joy and energy that Zoe brought to our lives, and also as a reminder that each of you are brilliant signs of hope for the world. In Catherine McAuley's words, "We should be shining lamps, giving light to all around us". What a gift Zoe and Lisa have been to this community, showing us what it looks like to shine your light brightly for all the world to see. We look forward to seeing what life holds for you all in the years ahead, and we know that the world will be a better place for your presence.
Goodbye and good luck, Class of 2022.
Ms Paddy McEvoy
Principal
---