28.01.22
From the Principal
From the Principal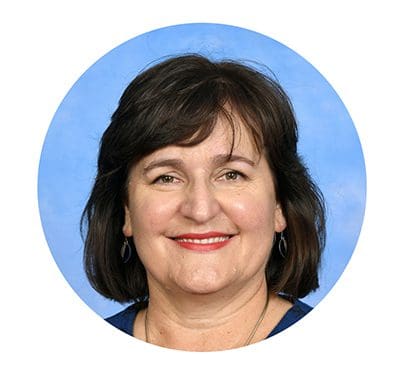 "Courage is what love looks like when tested by the simple everyday necessities of being alive".
David Whyte
Welcome to the 2022 school year. I hope that the school holidays have provided you and your families with a change of pace and time to relax together. The communications we have been sending through regarding the staggered start to Term 1 are intended to provide the information and clarity you need to plan for the weeks ahead. As always, we welcome any enquiries. No question is too small and we want every student, new and continuing, to look forward to the start of this school year.
At our first staff gathering last week, we reflected on the Mercy value of Courage. We couldn't have chosen a more relevant focus for the world we are living in today. In the words of David Whyte, "Courage is what love looks like when tested by the simple everyday necessities of being alive". Our experience of challenge in the last two years gives us confidence that together, we will navigate whatever 2022 will bring.
Students, staff and families were impressed with the excellent results achieved by the Year 12 Class of 2021. In this newsletter, you will find a summary of the results presented by Director of Teaching and Learning, Jacqui Jury. Every student successfully completed the SACE, with 21% achieving an ATAR over 90 and 50% achieving an ATAR over 80. Special congratulations to Dux of the College Juliana who achieved an ATAR of 99.7. Congratulations to the following students who also achieved an ATAR over 99, placing them in the top 1% of Australia: Gabriela (99.25), Ivy (99.2) and Paige (99.15). We look forward to celebrating with the graduates and their families at the Dux Assembly, which will be held later this term.
Welcome to New and Returning Staff
We are pleased to welcome: Madeleine Binney (Music Teacher), Jane Mahar (Italian Teacher and Languages Coordinator), Stephanie Neale (Music Teacher), Alice Munton (English Teacher), Suzy Penberthy (EAL Teacher), Ali Ripberger (Teacher Librarian & Information Services Coordinator), Lucyna Zwolski (Legal Studies & HASS Teacher), Sandra Addle (Uniform Shop), Donna Douglas (Front Office/Receptionist), Katrina Michalanney (Counsellor/Social Worker), Joann Phillips (AFL Trainee), Gabriela Coelho (JAM Support Coordinator) and Nikita De Vuono (JAM Support Coordinator) to the staff, and welcome back: Kate O'Reilly (Art/RE Teacher), Giulia Brunetti (Year 5), Frances Caluya (Maths Teacher), Stephanie Caminiti (Maths/Science Teacher), Juliana Crisci (Year 3 Teacher), Joanne Szegedi (Year 5 Teacher) and Rebecca Triantafilakis (English Teacher).
Holiday Works
During the break, extensive work has been carried out around the College. The new nature play and renovation of the Mitchell courtyard is well underway with phase I being open to students during Term 1. There has also been much general maintenance to prepare the classrooms for the year ahead, including a minor renovation of the Year 12 common room. In addition, the chapel had necessary preventative heritage repairs to protect the bell tower and stained glass windows. It has been a busy time for the maintenance team with many programming challenges associated with COVID-19.
As we welcome almost 170 new students from Reception to Year 12 this week, can I take a moment to congratulate the Class of 2021 for their outstanding success. They provided excellent student leadership, created many new student initiatives and contributed strongly to our whole school events. We were thrilled to hear that Gabriela Coehlo, SRC President, has been awarded the Andy Thomas Scholarship at the University of Adelaide. Gabriela was selected for her academic success, as well as her strong commitment to service of her school and community. Gabriela and her fellow graduates will be great ambassadors for the College in whatever pathways they follow beyond school.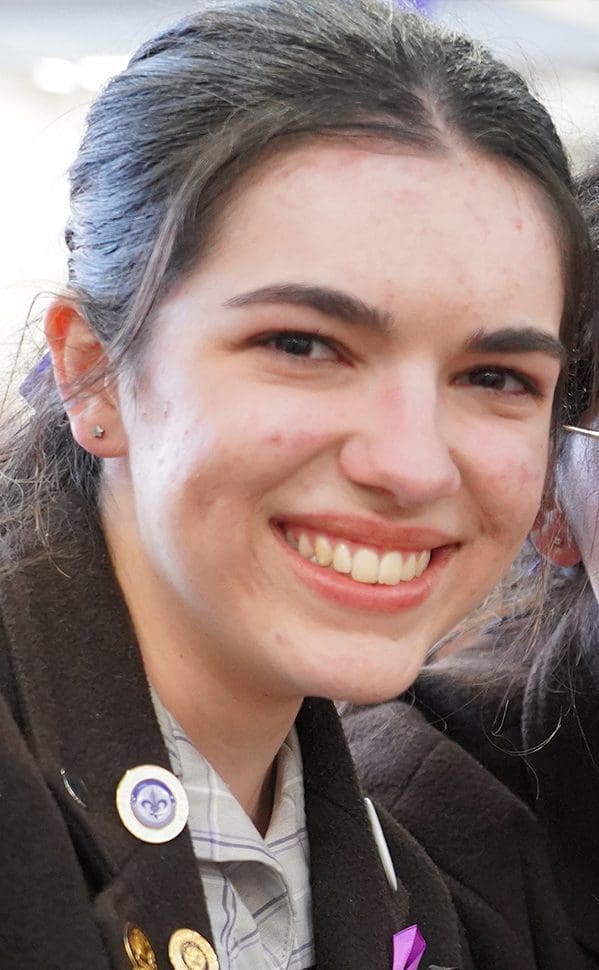 Thank you for taking the time to read our Newsletter. It gives insight into the vibrant learning community that we are. We look forward to featuring many of our new students in 2022.
Ms Paddy McEvoy
PRINCIPAL
---