21.03.22
From the Principal – Issue #5
From the Principal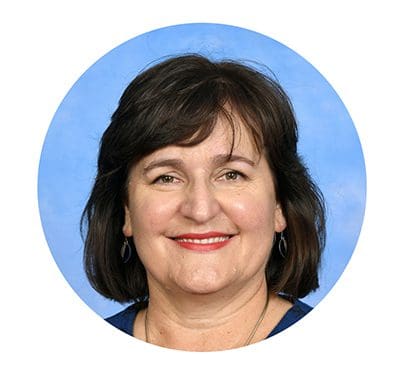 In recognition of National Close the Gap Day last Thursday, SAC hosted the SA launch of the film Take Heart: Deadly Heart. The film tells the story of how remote Aboriginal communities across the top end of Australia are adopting innovative strategies to eliminate Rheumatic Heart Disease. It was great to see staff and secondary students attend the film launch, organised by Pamela Edwards, to educate ourselves on how we might contribute to these efforts. In addition, students of all ages created a sea of hands in the Dunlevie Courtyard to show our support for Closing the Gap. In this significant first year of implementing our Reconciliation Action Plan, this is one of many initiatives to engage more closely with our First Nations people.
In lieu of the Swimming Carnival, our ever-creative PE staff and Sports Leaders came up with a great plan to enable as many students as possible to enjoy a swim in Week 7. The weather was perfect, and the pool was on high rotation for students from Years 9 to 12, given that other year levels already use the pool during their PE lessons. Thanks to Taylor and Elen, our Sports Leaders, for demonstrating the kind of agile and responsive leadership that is needed in challenging times!
This week saw the completion and unveiling of our beautiful nature playground in the Mitchell Courtyard. In many ways, the extended timeline allowed the students to see how much hard work it took to make their dream playground a reality. We know that students will have so much fun in this engaging and attractive space and we are grateful to the team from Climbing Tree for making it happen.
Harmony Week is an annual event that celebrates the cultural diversity we value so highly at SAC. It's about inclusiveness, respect and belonging for everyone. The Justice and Mercy team coordinated a range of events, including a cultural games day on Monday and the creation of a whole school mosaic. One of the greatest gifts that an education at SAC can provide is the intercultural understanding that grows through friendships with people from different cultures and faiths. Harmony Week is just one of the many moments in our school calendar that celebrates this gift.
Speaking of gifts, it was a pleasure to distribute to all students and staff last week a beautiful keyring designed by Ale in the Marketing Team. The keyring reminds us of our focus on the Mercy value of Courage for 2022. The gift was accompanied by a small card containing the verse from Joshua: "Be strong and courageous; do not be frightened or dismayed, for the Lord your God is with you wherever you go." For many young people, courage has been tested in recent times. We hope that this gift will remind each of us that the love of friends, family and community is always there for us, encouraging us to live life to the full.
Ms Paddy McEvoy
Principal
---