07.11.22
From the Principal #18
From the Principal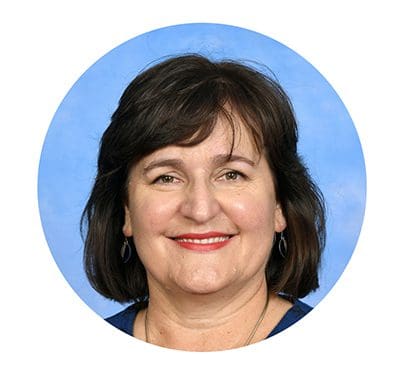 Year 12 students are now fully focussed on their final assessments and exams and families are looking forward to the Year 12 Graduation Dinner later this month. It has been great to see our Year 11 students stepping up to be the senior leaders of the school. I would like to congratulate the Year 12 SRC Executive for 2023, as announced in the last newsletter, who will represent the College with pride in a range of forums.
This week we have also acknowledged two outstanding Year 11 students who have received awards. Teyah has won the Mercy Award for her commitment to First Nations justice, in recognition of her actions in implementing our Reconciliation Action Plan (RAP), including Chairing the RAP meeting last term. Crystal received the Muriel Matters Award. The criteria for this award include involvement in democratic processes to make change, showing initiative beyond school-based activities and taking action with a degree of selflessness. Crystal has certainly exceeded these expectations and we are proud to nominate her as the SAC recipient of the Muriel Matters Award.
The connection between students of all ages through learning and leadership is one of the many strengths of a Reception to Year 12 learning environment. It was visible last week when Year 4 student Mariana brought in over 10,000 bread tags she had collected as part of the Bread Tags for Wheelchairs program. In celebrating this thoughtful action, Mariana was also able to see the Year 12 Design piece created by Elise, which was a dress created out of bread tags, featured as a part of the Year 12 Art and Design Exhibition in the front foyer. The dress is a stunning garment that makes an important statement about sustainable fashion, and Elise and Mariana are able to support and encourage one another in their work.
I hope you have had the chance to pass through our foyer gallery this week. The Year 12 Art and Design Exhibition is a stunning display of creativity and talent. Opened by old scholar Jayde Vandborg, now a graphic designer for Solstice Media, the pieces range from jewellery to paintings, architecture to costume design. Thank you to the many families who attended the opening last week and congratulations to all the Year 12 Art and Design students and staff on your achievements.
The Year 11 Drama class also created something very special last Friday, with an ensemble piece that intertwined a murder mystery with hilarious comedy. The Bold, The Young and The Murdered was a play that gave each of the actors a chance to shine, but more importantly, the sense of collaboration and connection that was evident in their performances was brilliant. Congratulations to Tom Coultas and the Year 11 Drama class on bringing together a very entertaining play.
Next week we will welcome nearly 100 students and their families who will join the College in 2023. As Catherine McAuley said, "A good beginning is of great importance", so we put time and thought into preparing for these first visits to the College so that students leave here with a sense of excitement about the journey ahead. It will be our privilege to work in partnership with their families to ensure that each child and young person flourishes here at St Aloysius College.
Ms Paddy McEvoy
Principal
---